We recognize that all of our patients are unique and deserve to receive dental care that reflects their individual needs. Our experienced and talented dental team is committed to working with you and your family to create a comfortable, stress-free, and rewarding dental experience every time you visit our practice.
We are pleased to welcome you and your family, and we look forward to working with you.
---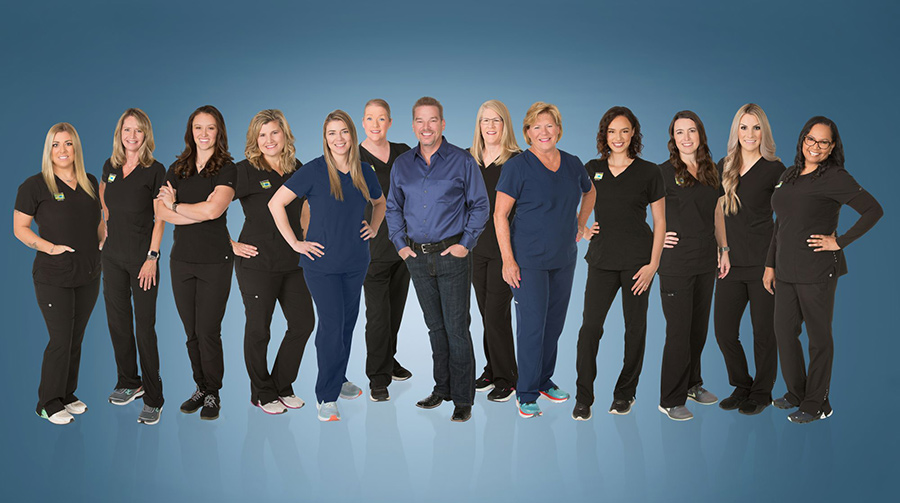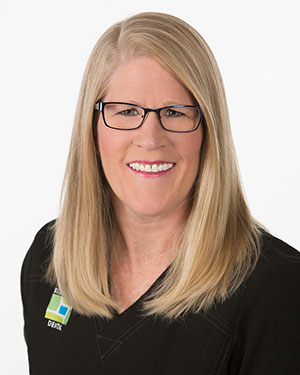 Annette
Registered Dental Assistant
I have been an RDA since 1984 and joined Dr. Lauck's office in 1997. I serve as a patient care coordinator and dental assistant, which allows me to really get to know our patients on a personal level. I love helping patients feel comfortable and seeing them leave our office satisfied with their treatment.
I love spending time with my family, which includes my dog Chevas. I love to watch all sports and I especially love the Texas Rangers and Dallas Cowboys!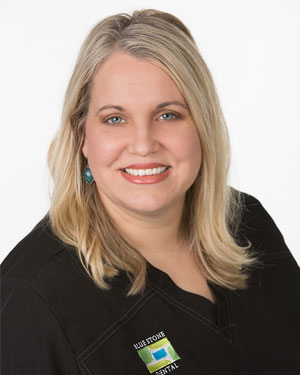 Genevieve
Expanded Functions Dental Assistant
I went to Lane Community College in Eugene, Oregon, and received my EFDA in 2004. Now at Blue Stone Dental, I assist Drs. Lauck and Corley with all restorative procedures and patients get comfortable before treatment. I love helping people stay healthy! Having good oral health can help improve a patient's quality of life, not to mention their smile!
I am married and have three boys. We moved from Springfield, Oregon to Texas in 2017 for my husband to attend the Kings University in Southlake. We have enjoyed getting to know the DFW area and the people here. My interests include sewing, cooking, organic food and health, being with my family, home design, and art.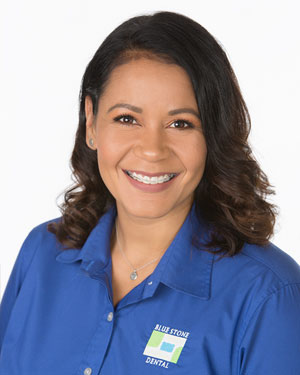 Kenya
Business Administrator
I graduated from dental assisting school in 2010 and have spent the past nine years as an insurance representative, orthodontic treatment coordinator, and regional office manager for an orthodontic clinic. At BSD, I schedule appointments, plan treatment, and coordinate office activities. The best part of my job is being able to touch a patient's life in a positive way. Not only giving them a reason to smile, but actually enhancing the quality of their life.
I am the proud mom of two teenage sons, Isaiah and Isaac. I enjoy spending my free time traveling; my favorite destination is Hawaii—it is just beautiful there! I volunteer at my church for homeless outreach and dedicate my time to helping others in need. I thoroughly enjoy hot yoga and Pilates—it keeps me balanced, focused, and fit!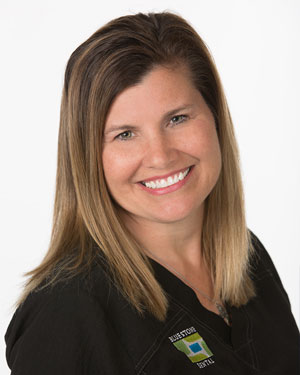 Lisa
Registered Dental Assistant
I earned my Associate's degree from TCCC in 1994 and joined Blue Stone Dental in 1998. As I am a certified assistant in TMJ and have training in sleep apnea and orthodontics, I work mainly with those patients. I enjoy getting to know our patients and their families, and helping them make a difference in their smiles and overall health.
I have lived in the Ft. Worth area almost all my life and graduated from Richland High School. I have been married for 25 years to my husband Brian. We have two beautiful daughters, Haylee who is a teacher in Keller and Hannah who is a senior at Texas A & M University. I enjoy spending time with my family, scrapbooking, and traveling when I can.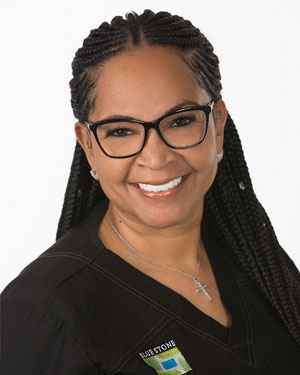 Lou
Registered Dental Assistant
I have been assisting for more than 25 years and I absolutely love my job! I have assisted our dentists during various procedures and coordinated patient care here at Blue Stone Dental since 2014. My favorite part of my job is my daily interactions with my patients. I enjoy meeting people from all walks of life. My goal is to care for my patients needs and make sure they are comfortable and at ease while here in our office.
I've been happily married to my husband for 27 years. Together we have three children who we adore beyond measure. My favorite pastimes are spending time with my family, cooking, and enjoying the game of football.
<--
-->
Shannon
Patient Accounts Manager/Insurance Specialist
I have a Bachelor of Science in Psychology and a Minor in Business Administration from Texas Wesleyan University. I have worked in the business side of dentistry since 1993, spending the past 14 years here at Blue Stone Dental. I feel blessed to work with a great team, and enjoy helping our patients understand their insurance coverage and maximize their benefits. Outstanding patient care is of the upmost importance!
I am married to my fabulous husband, Steve, and we have three children. Andrew is 22 and recently married Maegan. Michael is 18 and a senior in high school, and my youngest, Anna, is in eighth grade. We also have a dog, Chipper, and a cat, Bella, who are both spoiled rotten! We have lived in Granbury, TX for eight years and enjoy serving our community through our church, Lakeside Baptist. I love to play piano and sing, read in my free time, and travel as much as possible!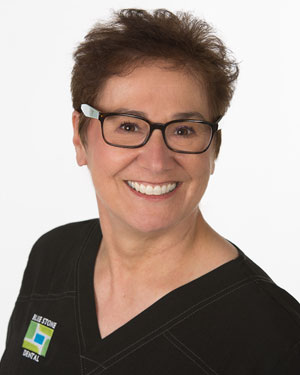 Sharon
Registered Dental Hygienist
I have been a dental hygienist since 1981, earning my Associate of Science degree and laser certification. Since 2001, it has been my pleasure to be a part of Blue Stone Dental. I work hard to relate to patients on a personal level while providing education on how to improve their oral health. Patient comfort is also a vital aspect of my job. I want my patients to leave the office with a smile!
In addition to my work in the office, since 2006, I have been a mediator/conflict resolutionist for the City of Fort Worth, businesses, and organizations, as well as for married couples. I have three wonderful boys and a dog.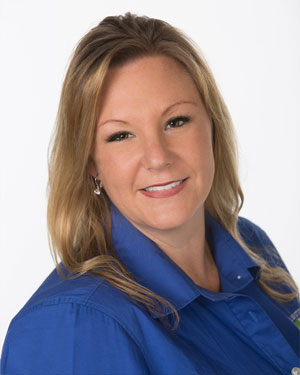 Tracie
Business Administrator
I began my career as an RDA in 2005 and have worked in business administration for the past 11 years. I enjoy the management aspect of dentistry and spend my days handling patient accounts, organizing accounts receivable, and presenting treatment plans. The best parts of my days are seeing patients' lives change from achieving a beautiful, healthy smile.
I have lived my entire life in the Fort Worth area. I have a husband of two years and have three children with one on the way in 2020! In my free time, you will find me outdoors, at the lake, or enjoying a nice motorcycle ride with my husband.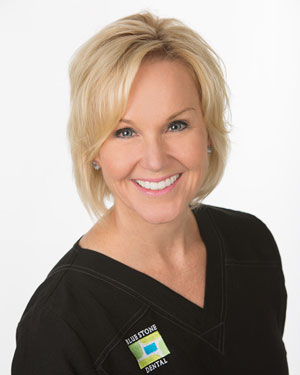 Trillene
Dental Hygienist
I earned my degree in dental hygiene in 1996 and have more than 23 years of experience in dentistry. I've spent the past 11 years at Blue Stone Dental; during this time, I've gotten to know our family of patients quite well. I enjoy meeting new people and the conversations, stories, and life experiences they share during their visits.
I have been married to my husband Tony for 20 years. We have a Boston terrier named Dexter and he rules the house. We love to travel and enjoy spending time together at home. I am also a certified yoga teacher; I have been taking yoga for seven years and have been teaching yoga for two!